FAQ OCEANCOMM & OFCN
Shipping
1.Do you ship worldwide?
Yes, we have been engaged in foreign trade export business for many years, and have good cooperative relations with major logistics and express delivery companies, as long as the price is reasonable, we can transport freight to various regions of the world. We also have some products that provide free shipping services in the following countries.
2.Where you ship goods from ?
Normally we ship the goods from China.
Some products are in stock in the Amazon warehouse in the United States and we will select different shipping locations according to your order, which will be faster.

You can also go shopping directly to the Amazon store or the Aliexpress shop.
3.What is the shipping time ?

The time frame for order delivery is divided into two parts:
Processing time: 
Order verification,  quality check and packaging. All orders are sent to the manufacturers for dispatch within 72 hours after the order is placed. The manufacturer and China Post process the orders, which takes an additional 2–4 days. 
Shipping time: 
This refers to the time it takes for items to be shipped from our warehouse to the destination.US orders are shipped by e-Packet(Yanwen Tracking Package),which usually take between 7 and 14 business days to arrive at their destination but can take longer from time to time. besides, UPS, DHL, FeDex,TNT,air and sea etc are also avaliable.

Air freight - more urgent use, high price

By sea - large quantity, low price
If  you have a package of procurement plan or the quantity you purchase is big  please contact us info@oceancomm.cn or send a letter in the station, we will give you the best solution.
How do I track my package?
You can track your parcel via the Confirmation Email.  Also, you can click "Track my Order" link on our website.
Payment & Ordering
1.What payment terms you can accept? 
At the moment we can only offer PayPal direct payments on the online store, but if you do not have PayPal account, you can leave a message on the shopping page and let us send a payment link for you to pay directly.
We also offer bank payments, Payoneer payments, Zelle payments in a variety of ways.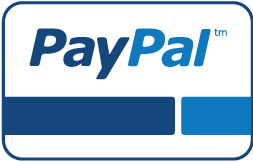 2.How do I cancel my order?
Only unshipped orders may be cancelled. Cancellation may be done either through email. Refund will be issued accordingly if card is charged.
3. Is my information is securing using this website?
Absolutely!!! Our Secure Software (SSL) is the industry standard and among the best software available today for secure commerce transactions. It encrypts your credit card number so that it cannot be read as the information travels over the Internet.
4.What if my address is wrong?
If your address is not available, we will send you an email. 
We strongly recommend that you add our email domain oceancomm.cn to your domain whitelist or add info@oceancomm.cn to the whitelist.
Please be sure to check your email within 24 hours of placing your order. We will do everything we can to fulfil your order.
Return & Refunds
1.What is your return & refund policy?
If the product has quality problems or has not received the goods, you can contact us to initiate a refund.
Email:info@oceancomm.cn or song@oceancomm.cn
Preferential policy
1.What are the preferential policies?
If you have a large volume orders, and want to ship the orders by sea, air or other commercial Express, such as  DHL , FedEx...etc. you can contact us offline for discounts.  
Click here for our latest catalog
Email:info@oceancomm.cn or song@oceancomm.cn
The store will have regular promotions, welcome to subscribe to our member mailbox to get the latest news, we will send exclusive coupons through the mailbox from time to time.